What better way to start the planning for your special day than with your wedding dress! In my experience (as a professional bridesmaid who has stood in several weddings), the dress is often the first choice a bride makes, and it sets the tone for the rest of the wedding planning with her partner. A dress can stand alone, but since the bride (or brides!) is often the centre of the event, a cohesive style from the dress to the bridesmaids to the colours and decor will bring everything together, making the day unforgettable.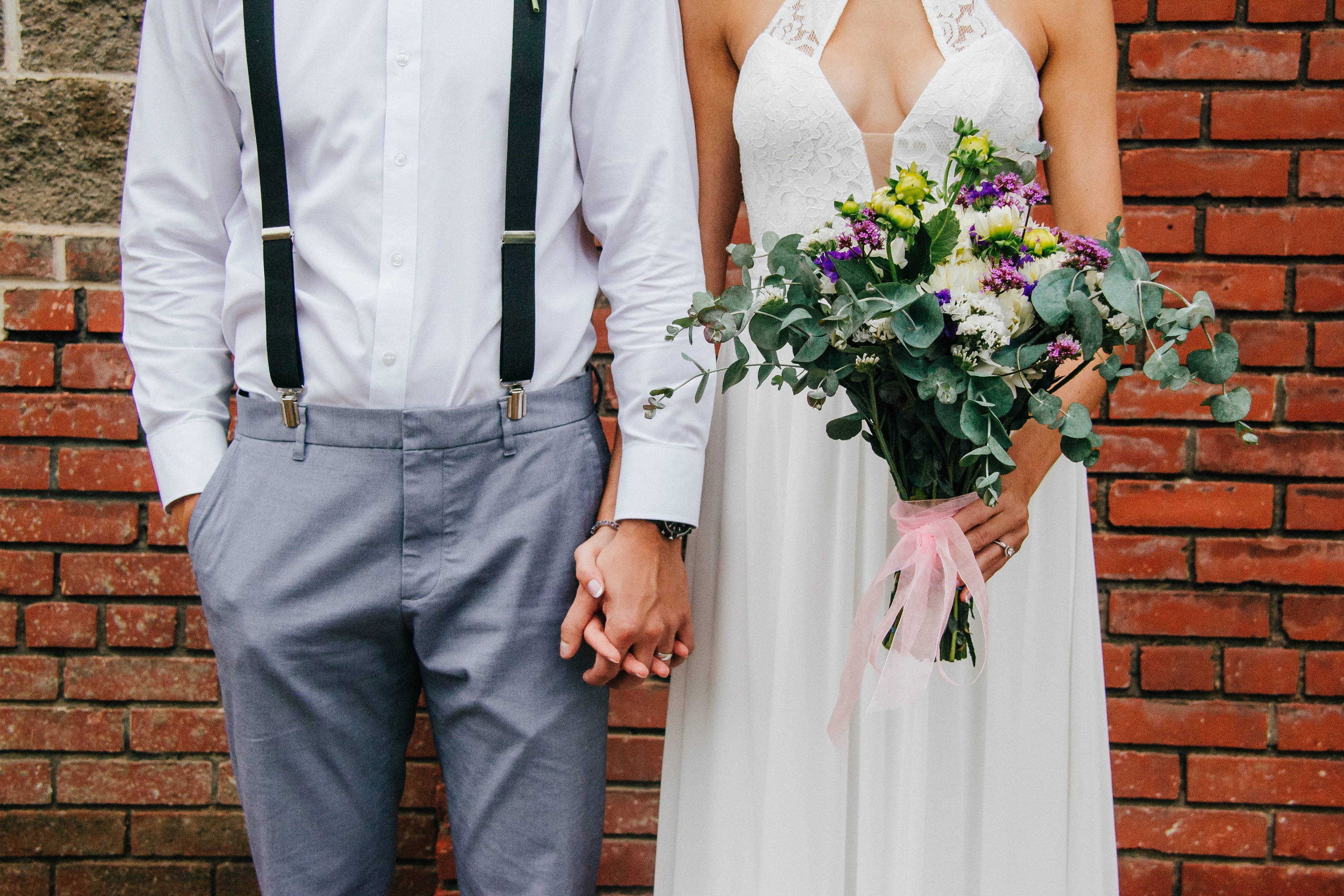 I've consulted with a few brides, and decor arguably comes before the dress, so perhaps 1 and 2 are interchangeable! Let's be honest - you've had a Pinterest board for your wedding inspo since before you were engaged, right?
The decor, theme, and colour scheme of your wedding should be cohesive and obvious to those in attendance, often from the first hint of a save-the-date and definitely when you send out invitations. What does your perfect day look like? Is it understated and romantic, classic fairytale vibes, bohemian wanderlust, or a backyard wedding with your closest friends and family? Whatever the feel, you're going all-in from the dress to the table-runners to what the bridal party will wear as they stand next to you.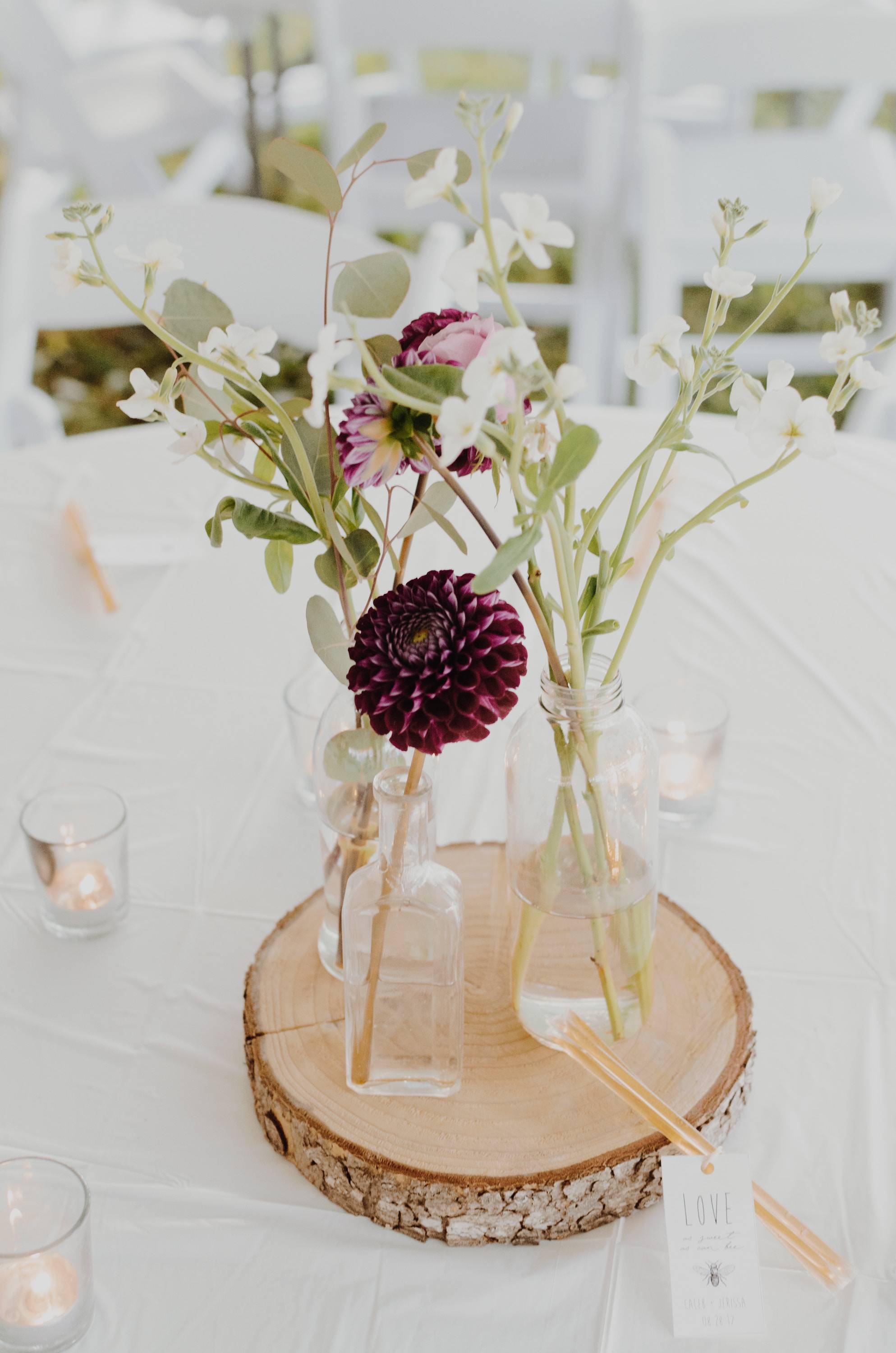 ---
Step 3: Dressing the Bridal Party!
My favourite part of standing in a wedding is the camaraderie between the girls when getting ready on the big day! The mimosa cheers come after many months of planning, and all that's left to do is relax and enjoy the day. However, before we get there - we need to either have the ladies all agree on a specific cut of a dress, which can be a challenge sometimes. However, once the big day arrives, there's nothing more gorgeous than a group of beautiful ladies in dresses and jewelry that match to complement the bride!
One wedding I had the pleasure of co-creating jewelry for was Lana & Omid's wedding in August of 2012. It was a swanky affair with tall candelabras as centerpieces, silver and fuschia tones, and a feast fit for royalty. Lana wanted Swarovski crystal and sterling silver bib necklaces and dangle earrings for her ladies, and that's just what we created! The crystals were gorgeous and played with the colour of the dress, and definitely stood out!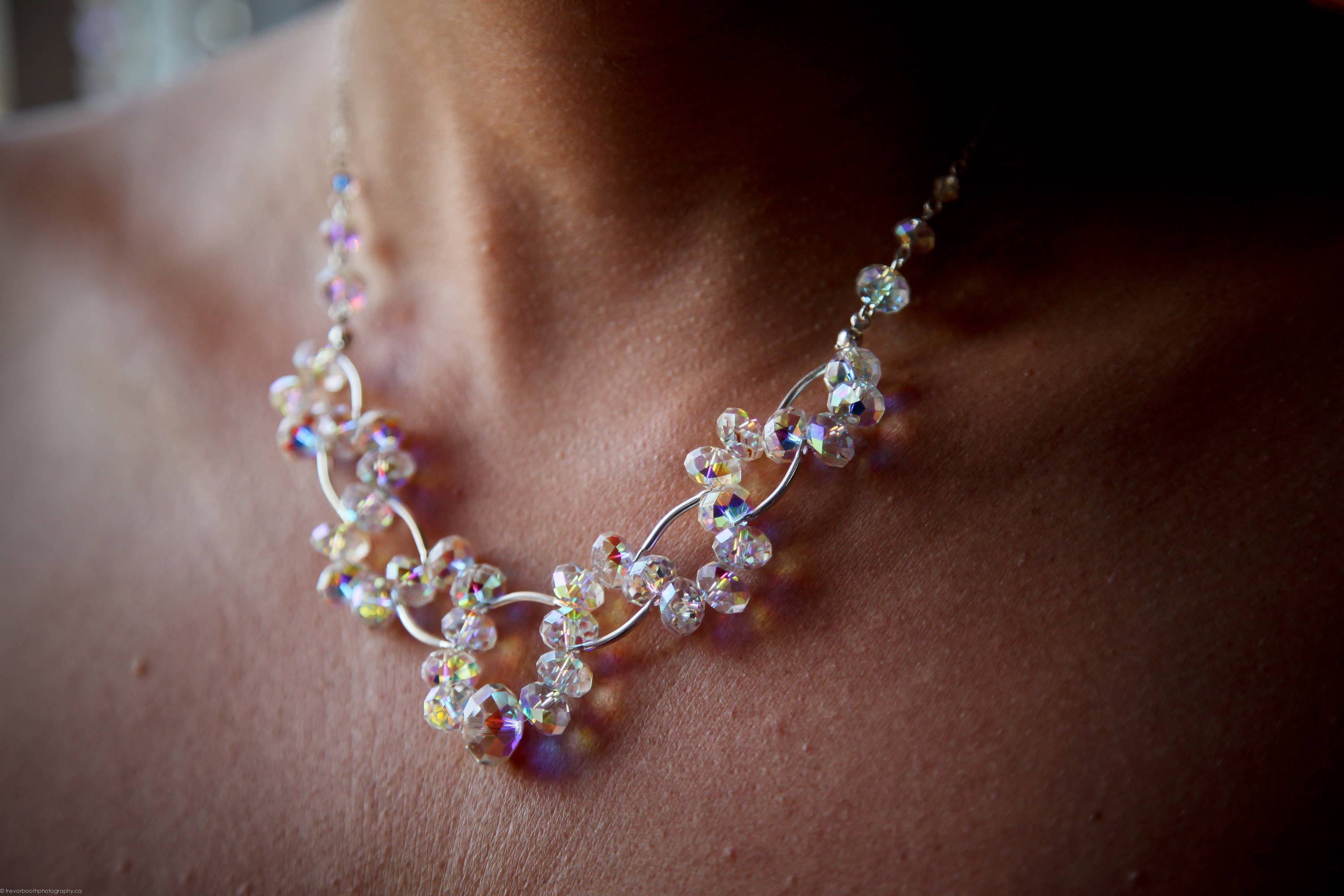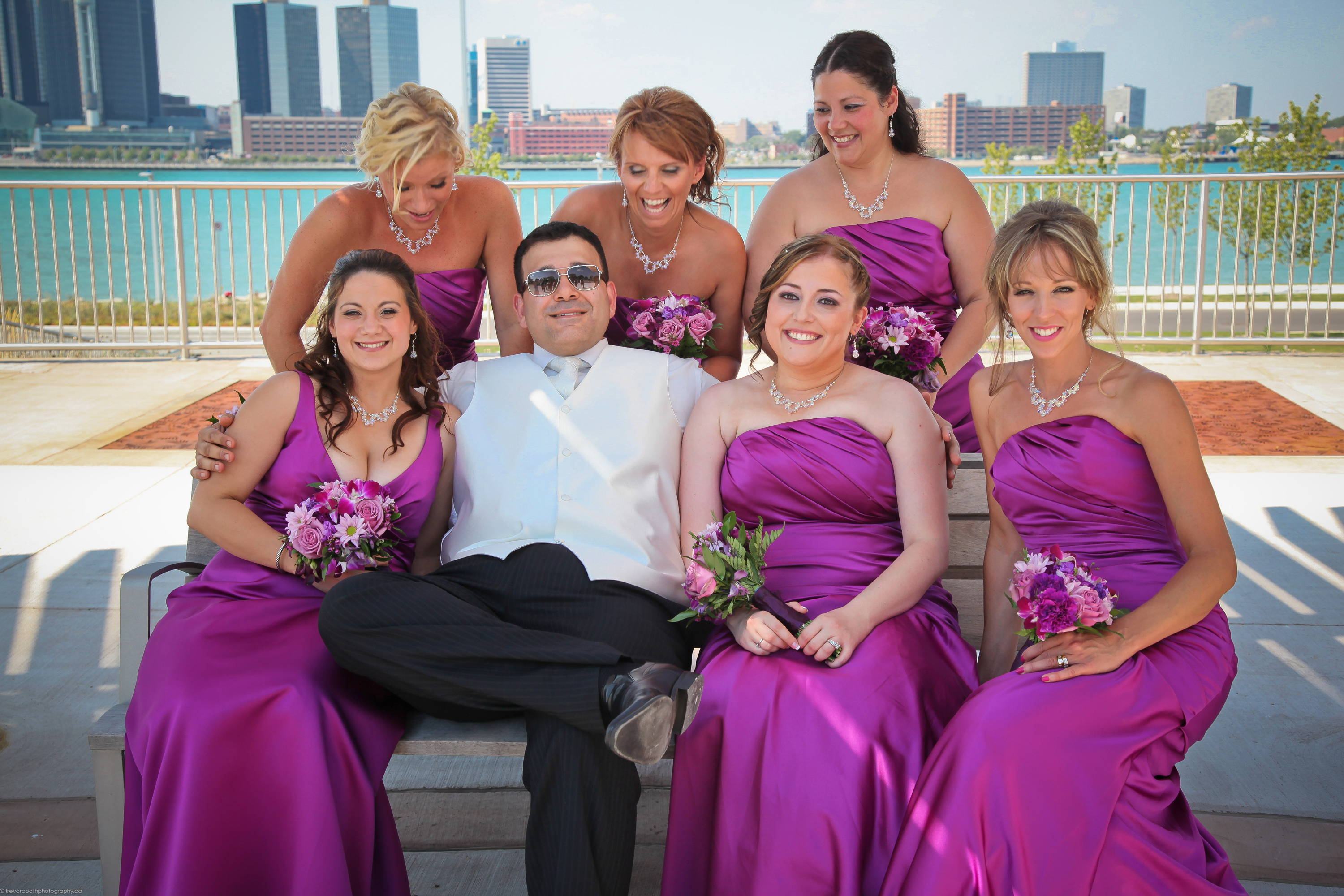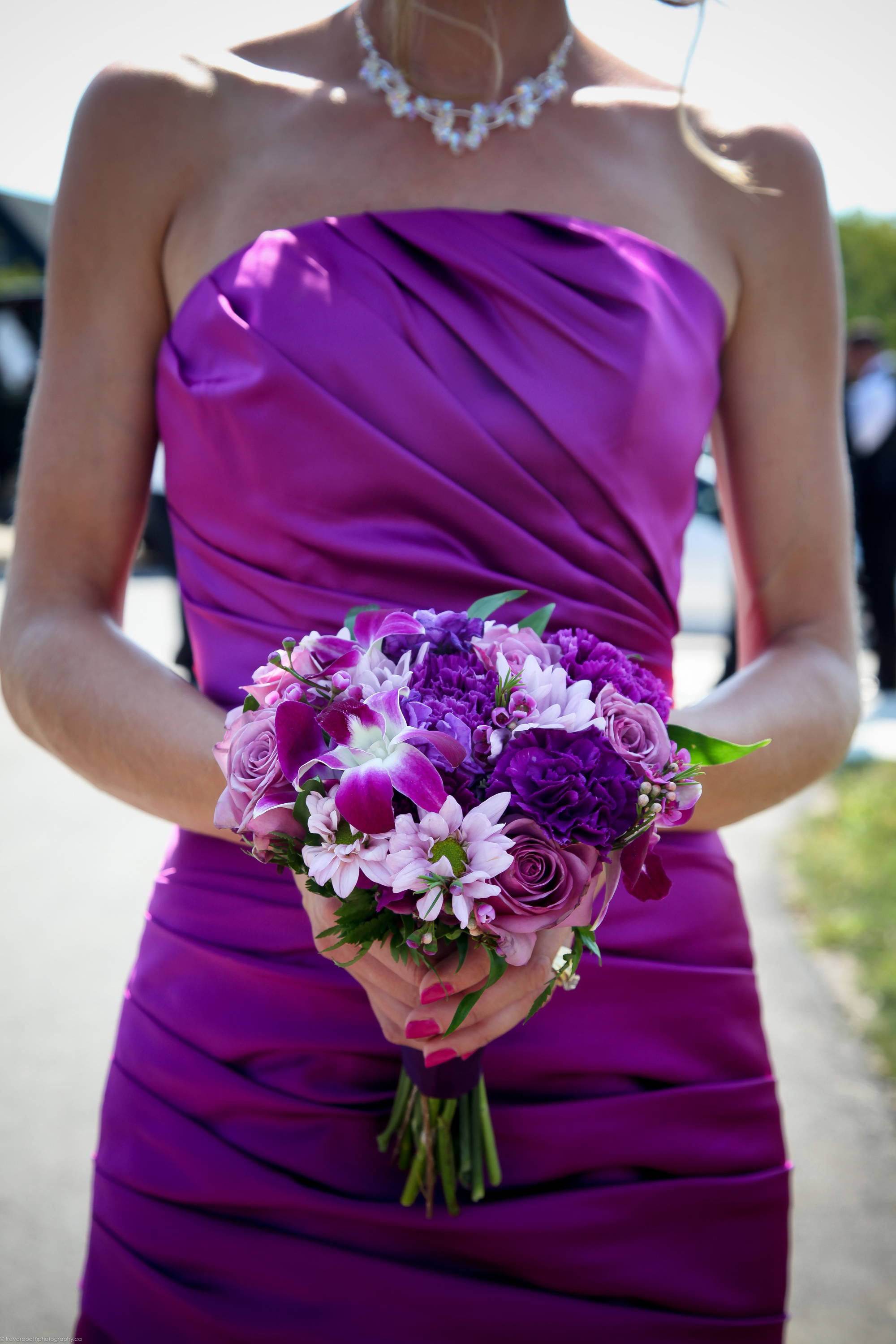 A more recent trend for selecting bridesmaids dresses includes having all different cuts of dresses in the same colour, which allows each girl to choose a dress that suits her style and shape, but still look beautiful and cohesive as a group. I had the pleasure of standing in my best friend Silvia's wedding this past January, where we all wore different cuts of Dessy Bridesmaid Dresses in French Truffle for a destination wedding in Punta Cana, Dominican Republic. The colour of the dresses were a perfect complement to the sand beneath our feet and the turquoise waters in the background!
Since we all had different necklines for our dresses, we decided the classic Swarovski Crystal Drop Earrings were the best choice! Not only did they complement each dress beautifully, they were a great choice for something the girls could wear anytime in the future, and an appreciated gift.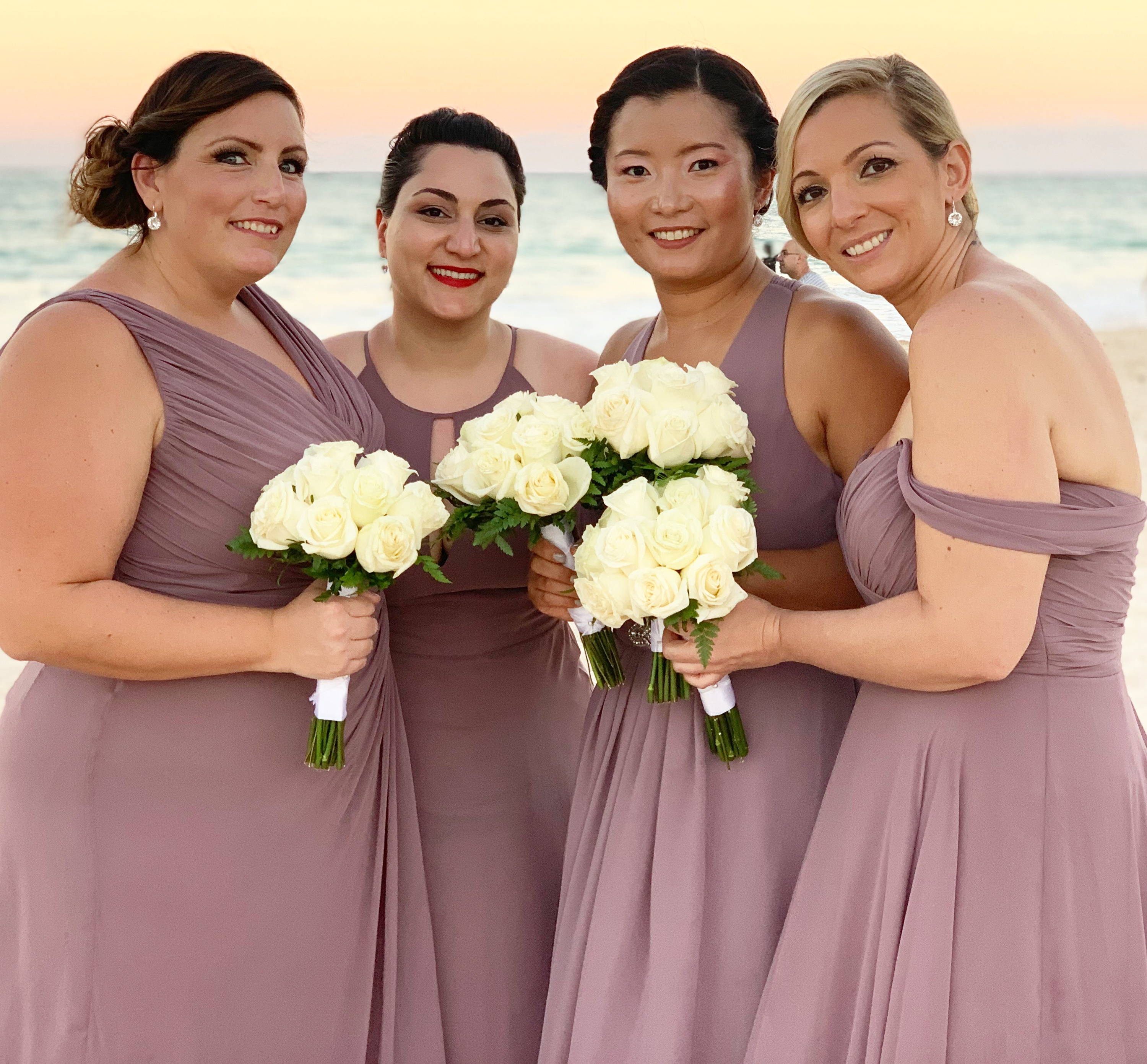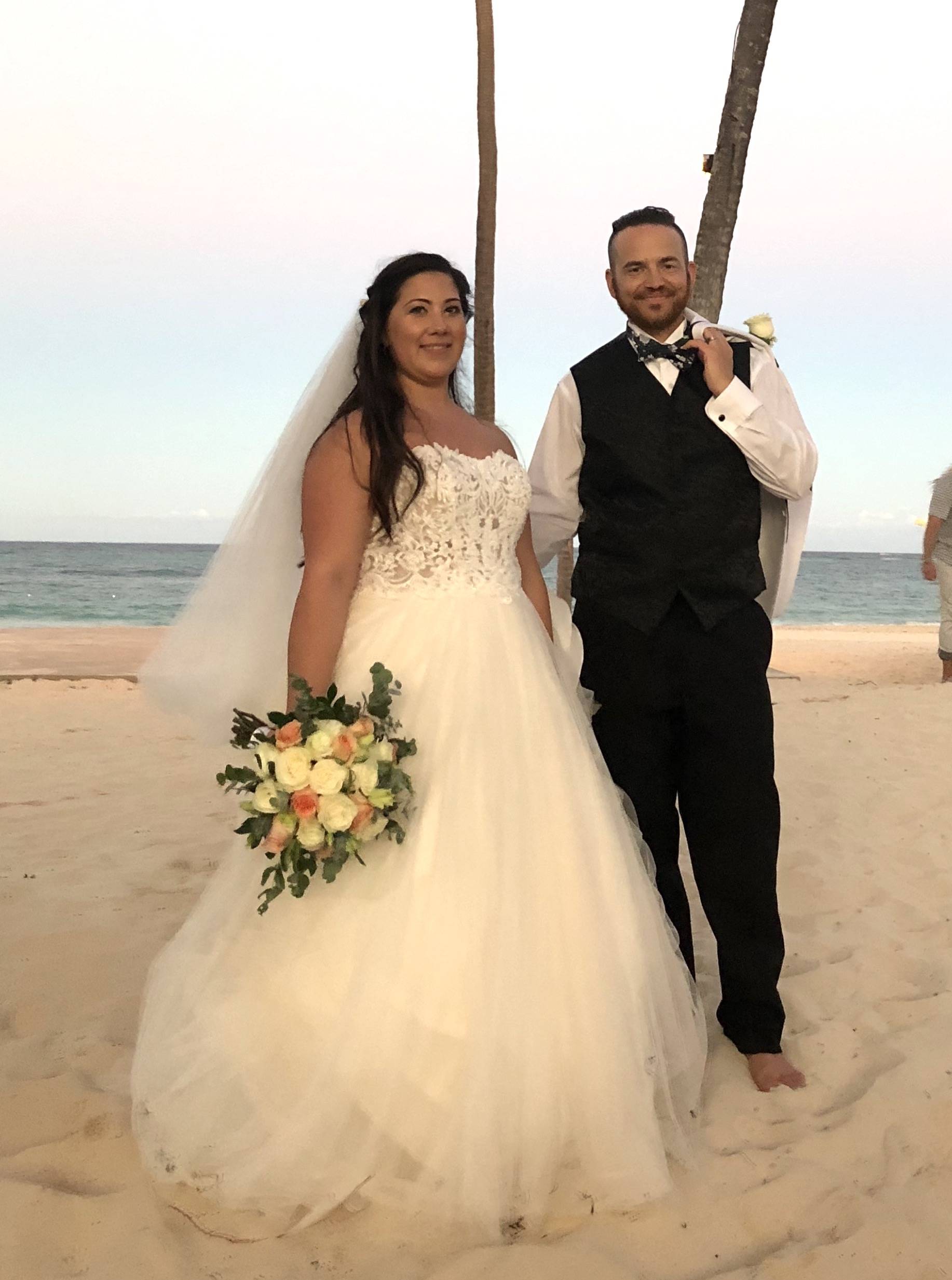 ---
Step 4: Jewelry Inspiration!
Envision your day: the decor is set, everyone is dressed up with their makeup and hair all complete, the last piece to pull it all together is the jewelry! There are plenty of options depending on what specifically you're looking for.
Wedding jewelry can be organized into three main categories: Extravagant, Classic, Bohemian, or Minimalist.
We're talking high-end Swarovski Crystals, gold-filled, sterling silver or stainless steel components, and larger styles like bib necklaces or chandelier earrings. This style means you want the jewelry to be the main event! These are chandelier earrings and bib necklaces made of the finest components.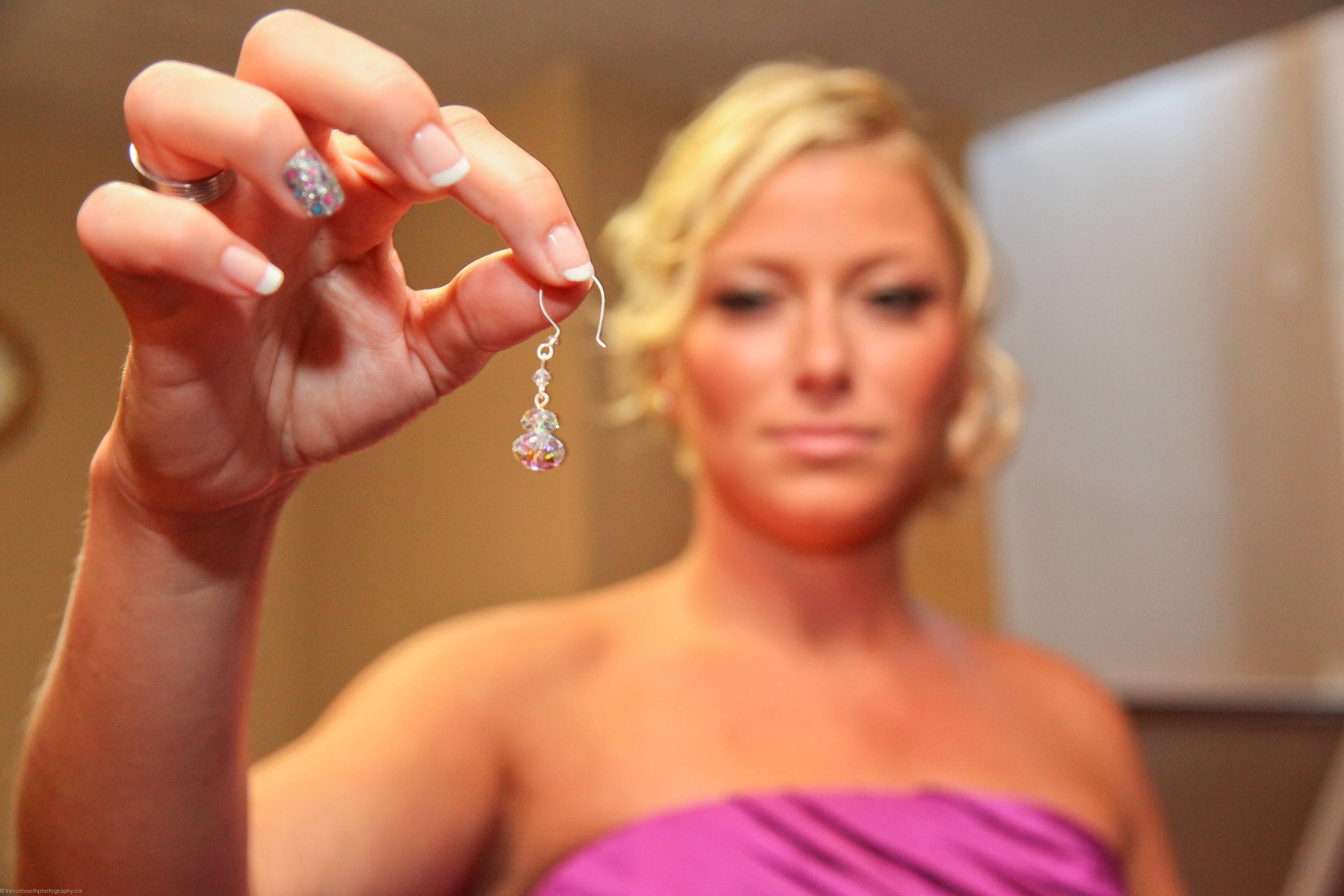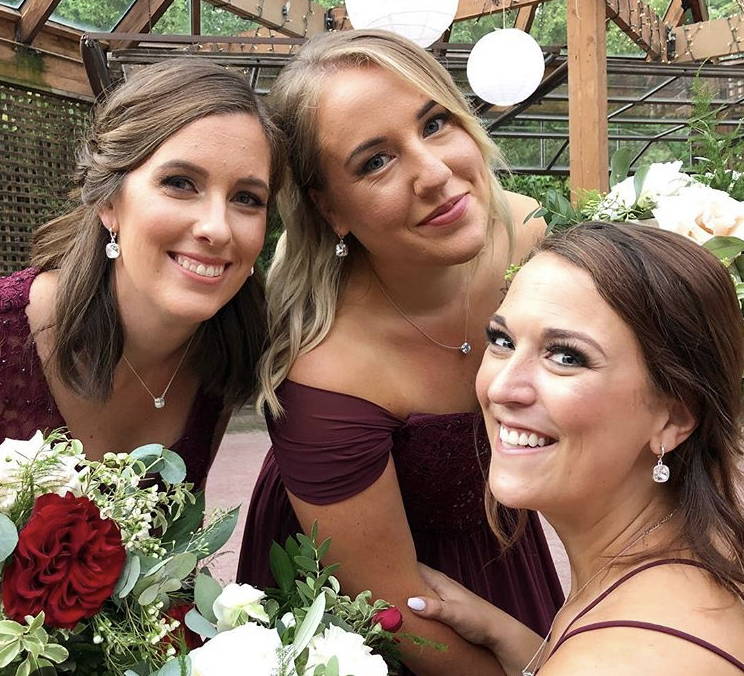 An understated and beautiful jewelry style that complements the look without being the main event! Our Swarovski Crystal Earrings are the perfect example, and have been the choice of many brides looking for this style.
Bohemian:
A lovely spin on understated elegance, bohemian-styled weddings use romantic and rustic elements to tell the couple's love story. I loved creating a custom bridal hair vine for a bride as well as outfit her ladies with simple rose-gold necklaces. The hair vine was complete with Swarovski crystals and pearls, as well as rose gold and rhinestone elements. The hair piece and jewelry perfectly complemented the romantic feel of Paige's lace dress and rustic decor.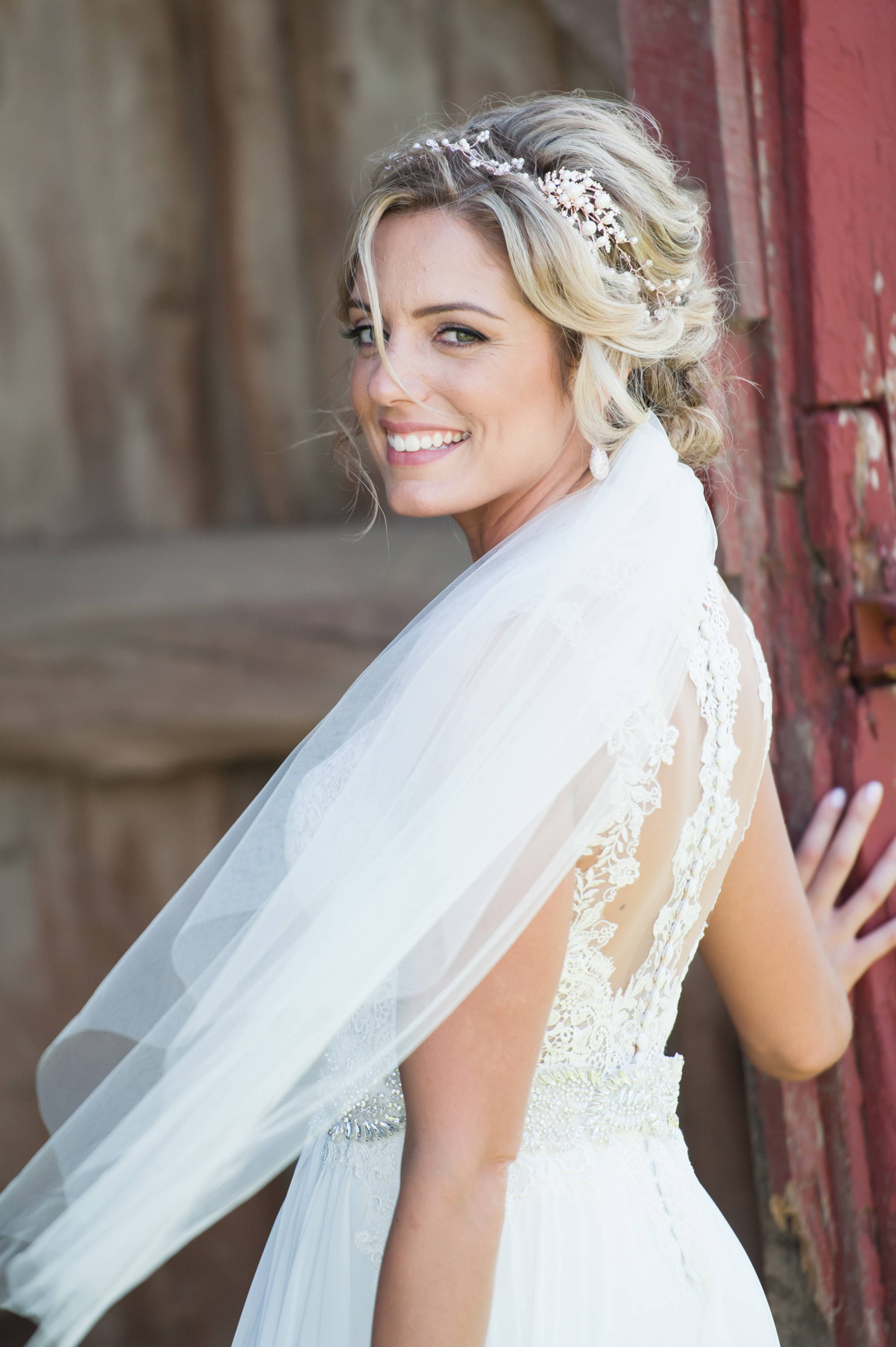 Minimalist:
The majority of our pieces are dainty and delicate, which is a trendy way to accessorize (especially in layers!). Many brides choose to personalize the jewelry for their girls because it serves as both a gift and a memento. An ideal choice for this is our zodiac necklaces, with each girl getting their personal zodiac sign to wear; similar, yet individualized! Also, we are able to engrave or hand-stamp bar or heart charm necklaces or bracelets to add that personal touch as well.
---
Step 5: Setting a Jewelry Budget
We can work within your budget to make something beautiful, no matter how much you are able or willing to spend! Each piece can be modified using high-quality gold or silver plated brass instead of gold-filled or sterling silver components and still look fabulous. The best part of working with a jewelry designer is that you can choose exactly what you want on your wedding day, rather than finding what almost matches your desires by going and picking it out from a Big Box store. We pride ourselves on being flexible, creative, and passionate about giving you the best bang for your buck!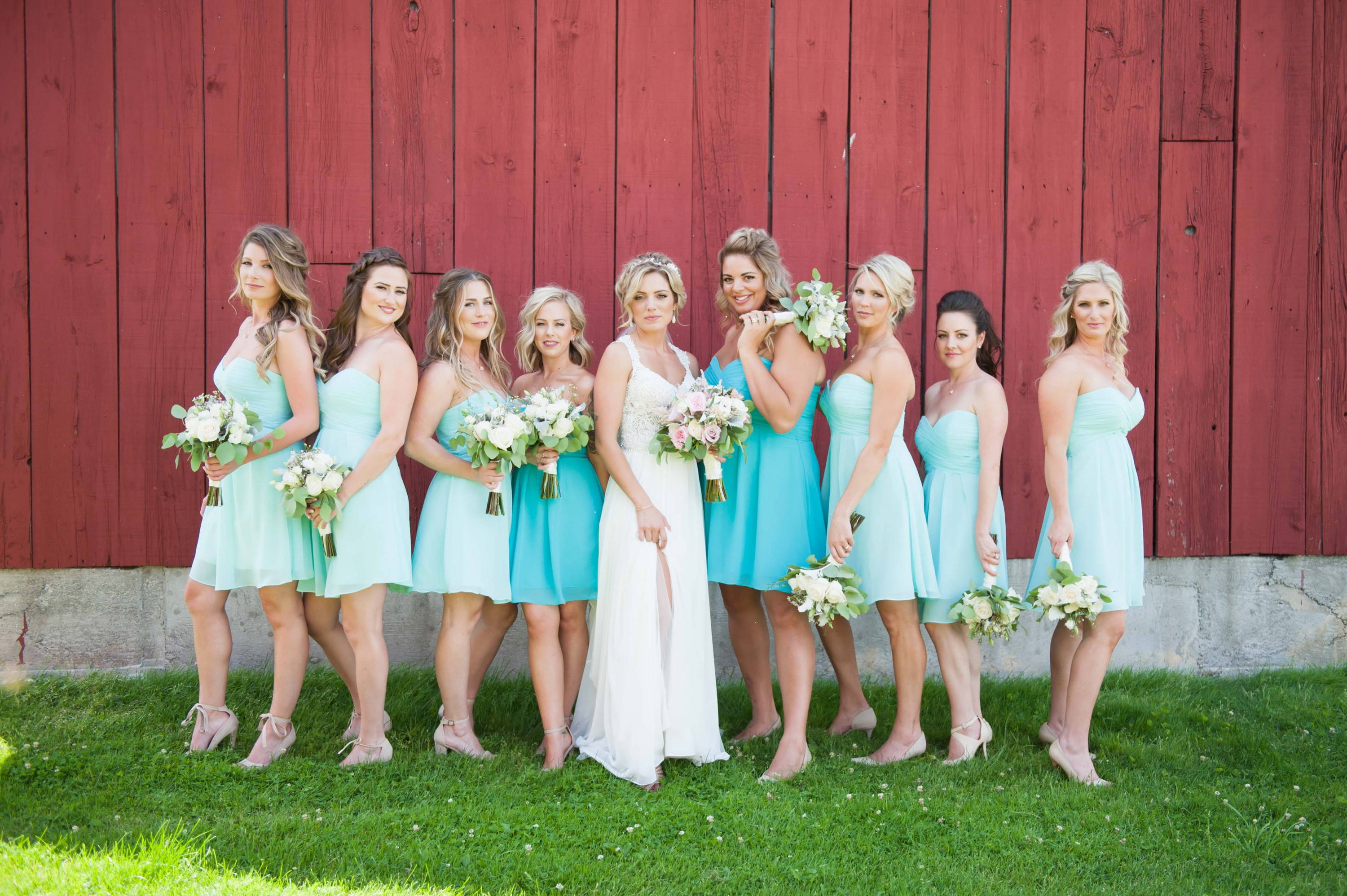 ---
My favourite part! Let's sit down and review your plans for the day and what jewelry options will suit your style and budget the best! It's easiest for this to come together after all of the bride and bridesmaids' dresses style and colours are set, as well as a timeline. I recommend contacting me a minimum of 2 months ahead of your wedding date to allow time if a lot of beadwork might be required or to order the required components, however I can usually pull something together in a pinch if you have only a short time before your special day! Don't hesitate to reach out should you have any questions, and no question is too silly. I've included a contact form below if you'd like some more (no obligation) information. Wishing you the best day ever!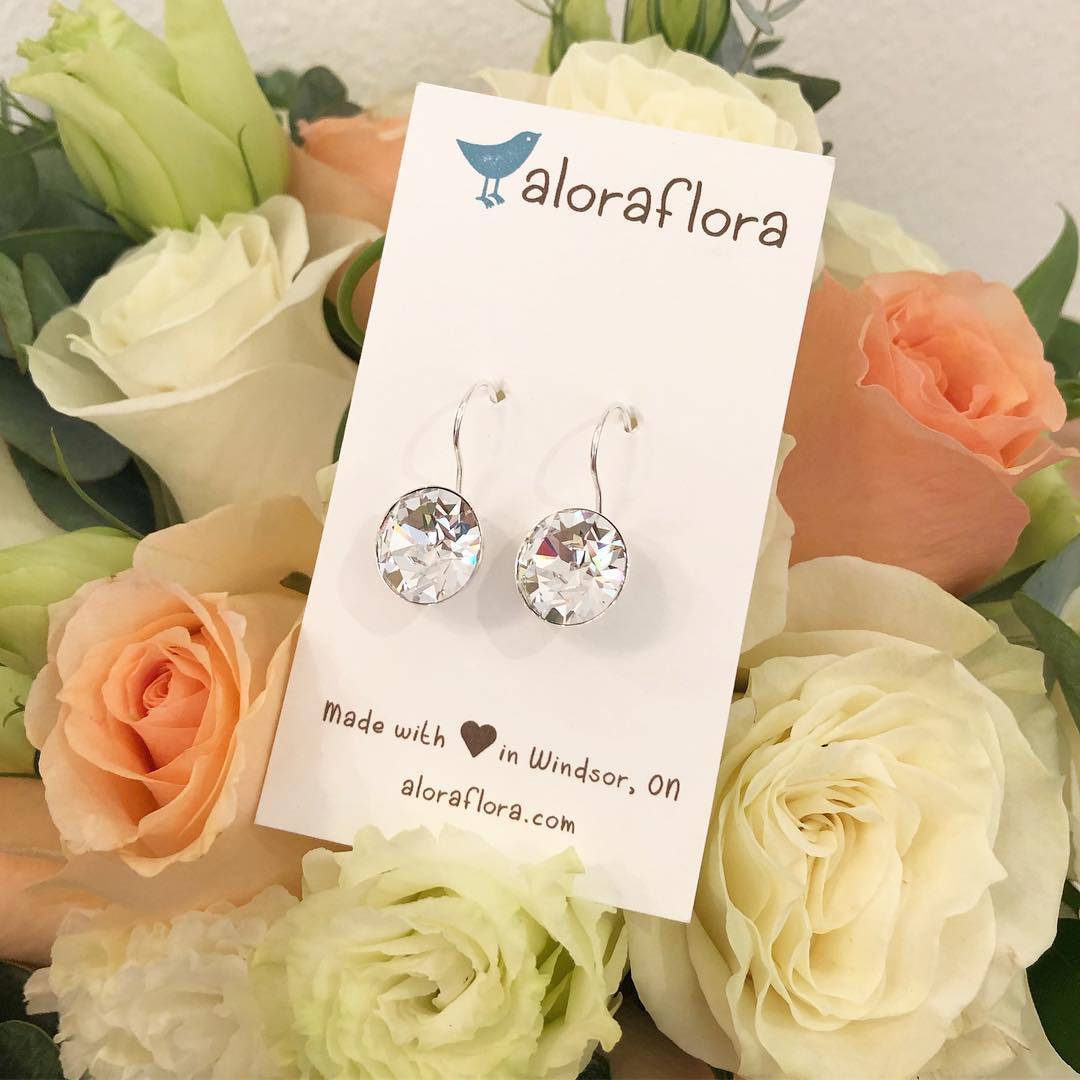 ---
What our brides have to say:
"I was very particular with what I wanted for my wedding, as most ladies are! However, I was very impressed with how Allison was able to take my vision and run with it, going above and beyond anything I ever dreamed of. I got so many compliments that day, and I was proud to let everyone know that it was created locally and custom! If you are looking for something custom-made for your special day, I highly recommend her!"
— Paige
---
Drop me a line below if you'd like me to make you something unique!
Thanks! Please allow 24-48 hours for a response :)
This field is required
This field is required
This field is required
This field is required
This field is required